Post by Jon on Mar 8, 2017 7:10:17 GMT -7
Talk about a love-hate relationship, that place has done my financials some serious damage, but in the same breath, I've made a ton of GP from staking. I decided to sell my Nox(Which I don't recommend doing) for a little dueling cash today since I was very low on GP, it definitely turned out in my favor. I was down so much I won't even let that number out of the bag for my own sanity's sake, but I made one very risky duel after a few smaller stakes and it turns out the RuneScape Gods were in my favor, I was able to buy my bow back and pocket a nice sum of GP as well. That place is truly addicting and I don't recommend it to anyone who doesn't know when to stop gambling, it can make you or break you, and in a hurry!
I've been CLEANED at the duel arena many times, this time I just simply got lucky, knowing that I was literally risking it all. I would like to mention if this is something you're getting into, be sure to always examine the player to inspect their equipt items, there are many scammers out there, ones using things like Vengence and Disruption shield, Familiars(summoning), accounts with similar names, etc. ALWAYS double and then triple check the duel settings to be sure everything is in order. Today could have turned out quite depressing, although I'm very glad it didn't.

Does anyone else stake at the duel arena or have any good stories to tell?
Example of settings used while Polypore staff staking, be sure your auto-cast is ON!
ALWAYS
: EXAMINE THEIR CHARACTER, be sure there is nothing hidden like a pouch, you should ONLY see their polypore staff. >>THEN >> Send Staked Duel Request > Send Trade Request > They accept the trade, show full inv of vials > then they accept duel FROM the trade window, set settings/use favorite after saving. - Accept the first screen and examine the 2nd to be absolutely sure. The vials show you aren't holding anything in your inventory and neither are they.
EDIT
:
With the release of a new update, you can now compare your inventory and worn equipment with other players through the first window of the duel screen, be sure to check both, every time!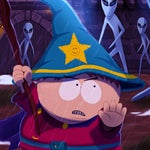 Runic staff
so they can cast
Disruption Shield
causing you to hit a single '1' during the duel, which gives them a much higher chance of winning the duel. If you're going to duel, please, be careful. Check all three screens(Rules, Equipment, Inventory) extremely well, hover your mouse over their worn equipment and inventory just to be sure, if your pointer hovers over items it will show the examine of the item.
Below is an example of just how easy it can be to miss a hidden Runic Staff(or any item) in the inventory. Also, be sure to check their worn equipment for a rune pouch(which is holding runes to cheat with vengeance)!
When in doubt, don't duel!